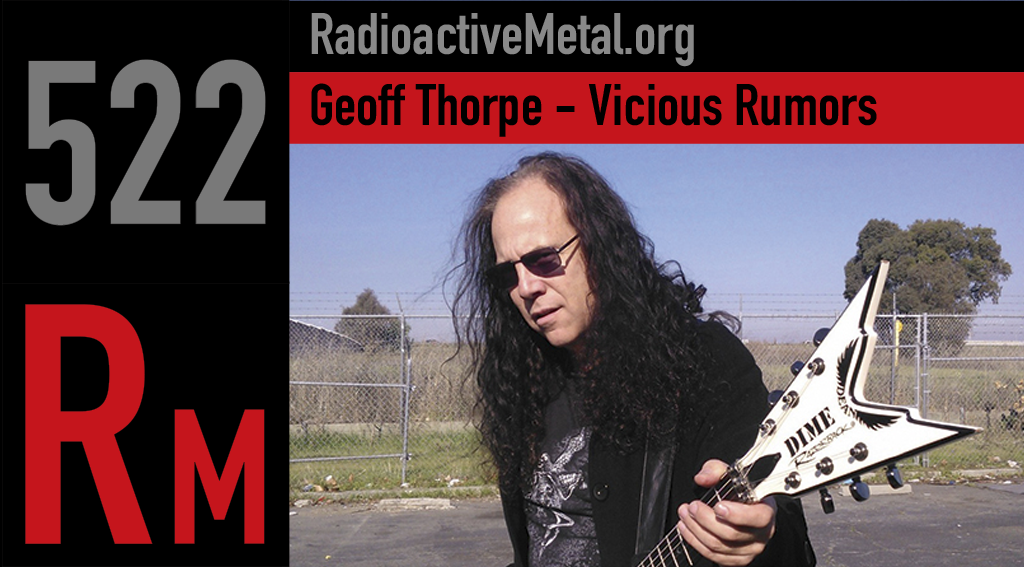 How cool are this week's "Creature Feature" artists, the legendary Vicious Rumors? Well, VR was Bay Area cool before the Bay Area was cool. Having their own sound, Rumors was never really put amongst their San Francisco breathren. Vicious was already off to the races with all your fave thrashers from the scene in supporting roles. Arguably, the 80s were the band's heyday but they never stopped producing awesome tunage throughout the decades. Now thirty years after their most succesful record, "Digital Dictator", The Vicious Ones have hit the road again to commemerate that monumental record. We sat down with Day One axeman Geoff Thorp. We discusss the pre- thrash days, celebrating 40 (!!) yrs, and the whole VR/Velvet Revolver controversy. In our "News, Views, and Tunes", we get into some gear talk and some Metallica fan vs. Slayer fan type chat. Musically, we crank the latest Vicious Rumors, Niviane, 2 Minute Minor, and the new Infernal Coil! Horns!!
This episode is Sponsored by Trve Kvlt Coffee. Summon the coffee demos to posses yourself a cup today!
Follow us on Instagram and Twitter! Follow the links or search @radmetal666.
Leave us a comment on our Facebook page.
Email us at radmetal666@gmail.com